Seattle Real Estate Agent
As a Seattle Realtor, I focus on our local Seattle market. I enjoy serving my client's home needs right here in our great part of the world. You can be assured to get timely and up to date information for all Seattle real estate.
Buyers and sellers have their own unique objectives, but having a Seattle Realtor that is truly looking out for your best interests is what they both must have in common. I pride myself in giving great service, and my vast experience will greatly benefit you, my client.
For Sellers: I also specialize in listing Seattle homes for sale. Use my fully detailed Seller's Services. I have decades of experience in listing and selling homes here in Seattle, and in getting my sellers top-dollar for their home, condo, and other properties. Ask me about all the services I include when I list your home for sale, such as Professional Photography and Staging. There is a great deal that goes into successfully marketing a home for sale, and in getting you the most money possible for your home.
For Buyers: Use my Buyer's Services to receive the very best in representation and negotiation services on your Seattle home search and purchase. (It's Free!) Want to make an offer on a Seattle area home? Just contact me to help. There are many aspects to finding and purchasing a great home. I will negotiate effectively for you so you can be assured to get a good price on a great home.
Find a great home here:



All the listing data comes straight from the MLS.
No other website is more up to date.
Communication: I stay on top of current technology because Communication Is Key in a fast paced market such as we have here. By use of smart phone technology and tablet computing, I am always available. Whether you prefer email, text, or just a regular phone call, I can always be reached. I always respond quickly and will always stay in touch. Having quick and easy communication will greatly benefit you, my client.
Let's talk. Please feel free to Contact Me.
I look forward to hearing from you.
Thank you.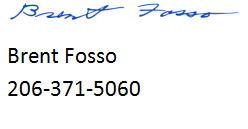 Please use the email form below or click on the email link.
Email:
brent@seattlebrokers.com
Of course, you are welcome to just give me a call 🙂